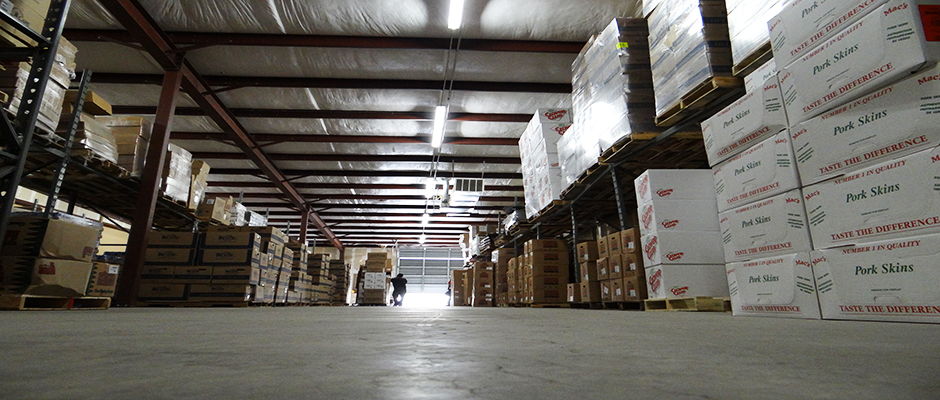 Statewide Products Inc. is a family owned and operated food distribution company.  We provide full service distribution throughout the state of New Mexico and into El Paso, TX.  We have been in business since 1968.  The company was founded by Joe & Penny Smith of Albuquerque, NM.  
IT ALL STARTED IN A GARAGE.  Joe set out in his baby blue econoline van to establish Pepperidge Farm Cookies in New Mexico.  It took many years and a few battles with the big cookie names, but they persevered and became one of the largest Pepperidge Farm distributors in the nation.  The company has morphed from cookie to specialty to snack food and local products distribution, but our core values have always remained the same.  Provide great products and excellent service to our accounts; through hard work, honesty and integrity we will always persevere. 
46 years later we are still hard at it.  We now have a fleet of delivery trucks and a sales team of 25.  We have grown into the largest independently owned Snack Food distributor serving NM & El Paso, TX.  We currently represent:
– 24 brands of Salty Snack Items (Pretzels, Potato Chips, Tortilla Chips, Better For You Snacks, Popcorn, and Pork Skins).
– 25 brands of Local Products.
– 17 brands of Jerky
– Cookies, Crackers, Pistachios, Dips, and Select Beverages.

Statewide Products pioneered the development of Local Products in New Mexico and works closely with accounts and local organization to grow and support our Local Brands. We currently represent 30 Local Product Brands.  
We provide category management, schematic development, marketing & promotions, account and reset support.  We work directly with buyers, DM's and local store management.  We also have our own local demo program.  We service all major grocery accounts, mass merchandisers, military, independent accounts and natural food stores.  Scroll down for list of accounts.
Contact us if you are looking for distribution in New Mexico & El Paso, TX  or if you are interested in our local NM Salsa & Chile products (we ship)
Statewide Products
Phone: (505) 888-4646
LIST OF ACCOUNTS:  Albertson's, Smiths, United, Wal-Mart, Target, K-Mart, Military, Sprouts, Whole Foods, La Montanita Co-Op, John Brooks, Lowe's, Total Wine, and numerous Independents.  Costco & Sams distribution is also available.